9 DIY Decoration Tips to Beautify Your Home
Home is the safe haven where we love to return and retire at the end of the day. Naturally, all of us want this place to represent our taste, sensibilities and preferences. Our personality and idea of harmony should be resonated in our haven of peace.
But though all of us crave for the perfect homes like those you find in the catalogues, but the budget does not always remain in our favor. Hence here are some ideas for skipping the professional decorator and whip up some DIY home décors instead.
So, if you are moving into a new space or are just thinking of giving your room an accent then here are some tips that should definitely inspire you and help you to achieve the home décor of your choice.
Stick-on Wallpaper for Supercool Accent Wall – The stick-on wallpaper happens to be an awesome alternative to traditional wallpapers. This gives the room a ton of more pattern than the simple painting. You can get stick-on wallpapers for faux hard wood, retro florals and even bricks.
Sand Art Terrarium Kit – You can freshen up your home with your own flourishing sand art kit. This kit comes with everything that you need for freshening up the home for spring. This is one kit that captures spring in your glass bottle including the preserved reindeer moss, air plants, red and white sand with gold glitter and gravel.
Use Mirrors – Mirrors happen to be extremely simple and decorating tools. A small table can be put up against the mirror and then you can place a plant with flowers and big branches on the mirror side upon the table. This will make the plant look large. As a result of that even a small room can be made to look spacious and beautiful.
Hand-Dyed Napkins – You should dress up the plain white dishes with lines in an easy way. The faded hues look fresh as napkins, but it can double as the placements too.
Wine Bottle Lamps – Wine bottle lamps happen to take big leg works. But with some patience and a power drill you can easily achieve it. This will add a touch of enlightenment to your home.
Suitcase Table – Vintage luggage adds both clever storage as well as the retro flair to your space. You can use them for stashing blankets or books at the foot of the bed. The vintage suitcase is used for stashing the blankets.
Gallery Creation with Cheap Frames – Gallery walls in a piece portray the simple ways for decorating the home. Gallery walls have become very popular over the last few years. The best thing about them is that every single one of them happens to be different and they are available on the central personal photos. All you have to do is select frames of different sizes and shapes and attach the personal photos on the central all place. If you want them to match you should paint them with the similar colors.
Brass Tacks – The fabric finisher is back in fashion and it is not ideal for sofas anymore.  So, you can add panache to the simple fabric or the plain pieces of wooden furniture with these. You can buy tacks from a fabric store or hardware and can tap or push them along the lines of a bench, table or a chair for an eye-catching accent.
Go for Hanging Mason Jar Lights -Hanging the mason jar lights are a super-cute add to the home ambience. You can find various videos on the DIY hanging mason jar lights. These happen to be super-unique and will give the space a cozy and comfortable feel.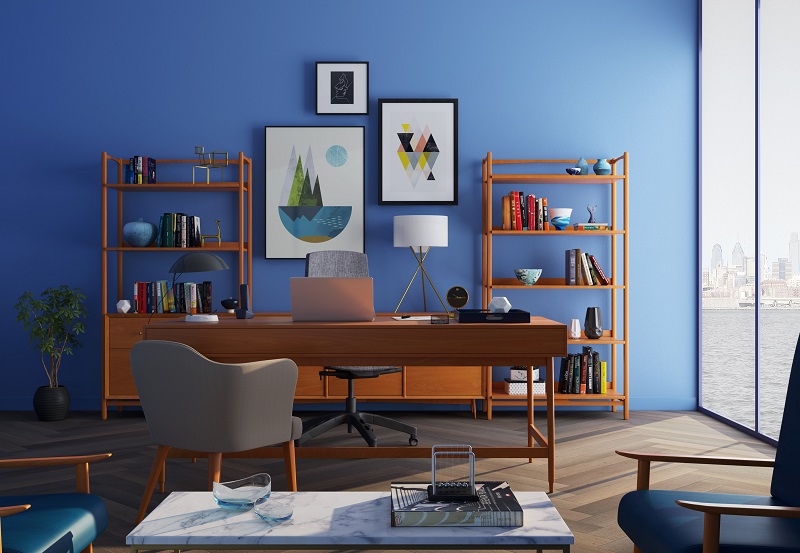 The above is some of the DIY home décor tips that help in enhancing you home interiors without making a dent in your pocket. Just like going for furniture and chair hire help to save the expenses during an event and also make sure that the desired ambience is created, these tips will also help to save the extra bucks and at the same time make your home your coveted abode of peace.