Best Paint For The Bathroom
Are you going to renovate your bathroom? Now looking for some ideas, tips, and tricks that will help you in painting? Do not worry because bathroomscan.com has solved your problem and brings you some tips that will help you in painting.
It is not an easy task to paint the bathroom because there are a lot of things you have to cover and then start painting. There are your sink, mirrors, and bathtubs that's why it is necessary to paint carefully.
The most important thing is which paint is suitable for your bath? It is the only place that is always moist and humid. So, it is more than important to carefully choose the right colors to paint and finish.
You will find so many options regarding colors, brands, hue, and finish. The main thing you need to know is which company and finish type are best for your bathroom to paint. That's why we are going to tell you about the paint colors and it's up to you which type you want to use.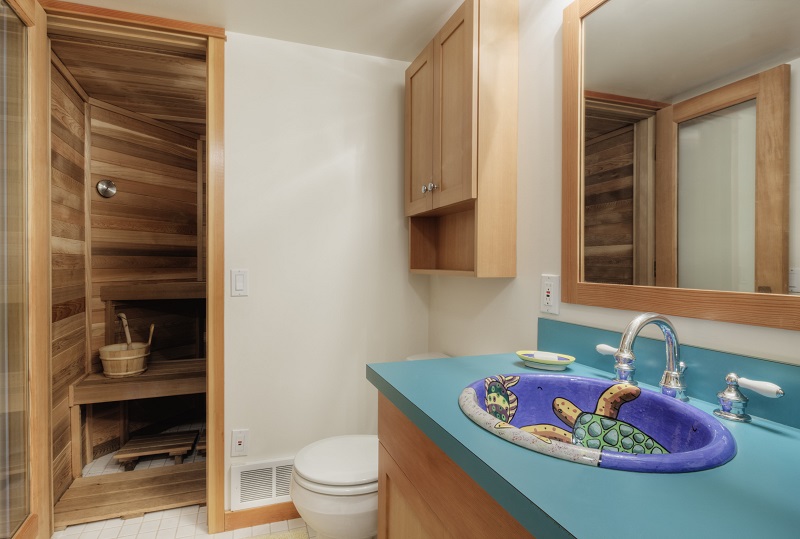 Flat Colors:
These types of colors are usually matte and suitable for bedrooms and offices. Its ability to control the moisture is low but you can use it in your bathroom as well but it will not be perfect. Flat colors are suitable for other rooms not for bathrooms. So, if anyone offers you to paint a matte color do not take their advice because you will need to again renovate it.
Eggshell:
It is a type of paint that is good and washable as compared to flat colors. These types of paints are washable and you can easily remove the dirt from it. You can use it in your bathroom as well because it has more luster than flat. If you want shiny walls then this eggshell paint will not provide you shine.
Satin:
A paint that is glossy as well as matte and suitable for low moisture places. As you know that bathroom is a high-moisture place that's why you can not use it in your bath. So, if someone is suggesting you paint your bathroom with a Satin color just reject their suggestion. It does not mean that it is not suitable for any place, you can paint your bedroom, living room, and office room with it.
Semi-Gloss and High Gloss:
This type of paint works very well in the bathroom because of its glossy finish. If you use these paints in your bath firstly your bathroom will shine because of the finish. Secondly, it repels moisture and dumps it perfectly. So, use your bathroom for painting cabinets and walls easily and effectively.
Conclusion:
We have mentioned some major and minor details of the paints that you need to know while painting. So, now it's up to you which type of color and finish you want to give to your bathroom. I hope this little guide will help you with painting and giving a glossy and perfect look for your bath.