Buying Guide for the Perfect Leaf Blower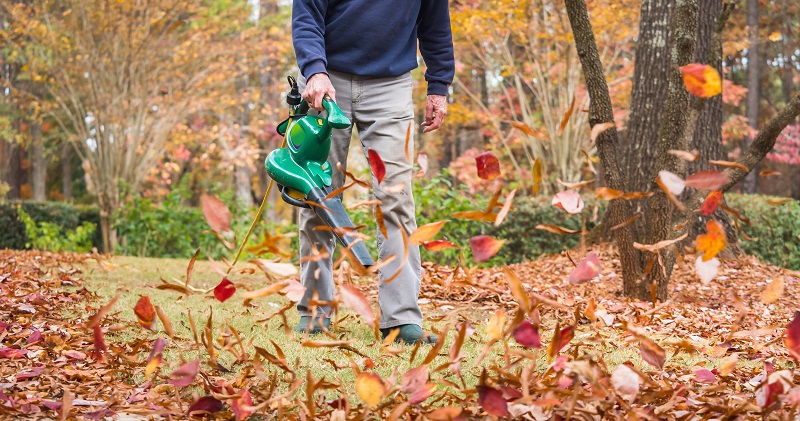 The leaf blower is a must-have in summer and fall seasons in every house out there. The dead leaves usually fall on the ground and become debris. It is important to get rid of these leaves time and again so that you can keep your house premises and garden clean. Moreover, the deposition of leaves can block the gutter, which can eventually impact the roofing structure. Raking these leaves will take up a lot of time, and that is the reason why people are investing in the leaf blowers lately. Time is the essence, and you certainly should not spend it on picking up fallen leaves right! If you are someone who is planning on investing in a leaf blower, then this article is for you. The buying guide will help you in getting your hands on the right kind of blower that you will find in the market.
Types of Leaf Blowers
There are basically three types of leaf blowers, and you have to pick the right one that matches your requirement.
Handheld leaf blower: Be its versatility, maneuverability, or versatility, it can be your go-to choice. It is a simple leaf blower and is perfect for porches, small lawns, and gazebos. However, you cannot use it to blow large debris away. It is capable of handling snow, sawdust, and dust without any bogging down. It is easy to handle and is perfect for a small-sized lawn.
Backpack leaf blower: Another option is that of a backpack leaf blower. It suits perfectly for the large shops, garages, and fields that have a longer area to cover. You can easily blow away twigs, wet leaves, metal shavings, and pebbles.
Walk-Behind leaf blower: If you have a big yard or lawn, then you need to invest in this type of leaf blower, these are professional leaf It is capable of blowing away cardboard, heavy paper, and various other debris that is accumulated on the ground. This isn't essential for houses and residential areas. You can just go with any of the above-mentioned leaf blowers.
The Volume of the Bag
One of the factors that you need to consider while choosing a leaf blower is the size of the collection bag where the leaves will be collected. The usual volume of the bags that comes with these blowers varies from 30-50 liters. You have to remember that you cannot invest in a bag that is too small or too big, either. The smaller ones needed to be emptied time and again while the bigger ones become an extra weight for you to carry around. So, first, analyze the debris that is present around your house and then choose the bag that is capable of carrying all of it.
Energy Used
Now, this is something that depends upon individual preference. There are blowers that use gas, battery, or electricity (corded). You can choose any one of them according to your preference. Among these three, you will get an electricity blower at an affordable rate when compared to the remaining two of them.
Noise
The leaf blowers do make a certain amount of sound when they are used. If you are going to use it in a residential area, then you have to keep the noise of blowers in mind while shopping. You just cannot afford any complaints just for a leaf blower right. So, you have to go with the one that makes very little noise or no noise at all. There are numerous variants of blowers that won't make any noise, but they will cost you a little extra. They do give a lot of comforts while blowing, so it is worth an investment. The gas ones usually make more noise while corded and battery ones get the work done silently.
Conclusion
These are some of the important things that you have to know about blowers while you are shopping. Keep all of them in mind and then make a choice. Make sure that you shortlist a few brands, check their reviews, and compare their pricing before making a final purchase.