Give Your Office Morale a Boost with These Amazing Interior Designs!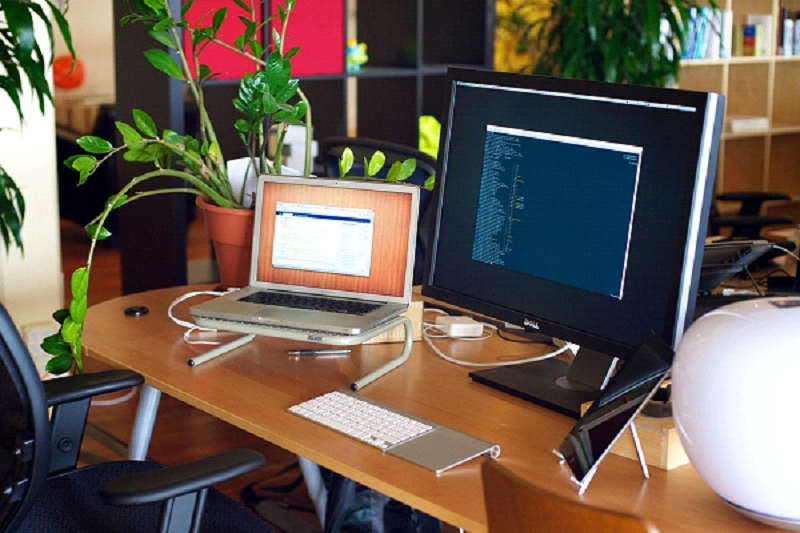 Office morale has to be at an all time high so as to attain results that are both innovative and productive, and in order to achieve this with ease, the atmosphere and overall ambience of the office counts for a lot! This is one of the main reasons why imaginative office interiors are being embraced increasingly as employers have understood that adding a bit of zest to the workspace will bring out the best in every employee.
The office recreational areas are an all time favourite with the addition of some interesting designs that create a relaxed setting whilst employees take a break from work. Spice up your workspace by including bean bags and deckchairs and add to the enthusiasm of your employees. Businesses everywhere are now getting on the bandwagon of creativity and looking for ways to boost productivity and office morale!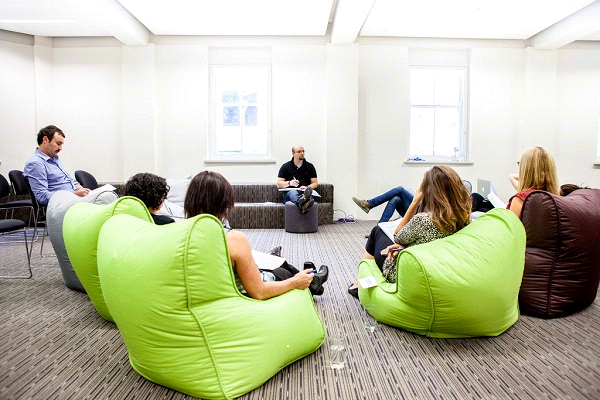 So, we've gone all out and compiled a list of interior design ideas that will help you in your quest to get the best workspace there is!
Here's what you can do to concoct a soothing atmosphere that resonates with your brand value!
Get Beanbags!
Certain modern offices are now providing employees with an optional seating arrangement in the recreational areas, and beanbags have been acing this list followed by sofas and deckchairs. Large companies like Disney and Google are setting quite the bar with appealing workspaces that promote efficiency with bright spaces and colourful chairs and bean bags. The secret ingredient to a successful interior of an office space is to make your brand tie the knot with the design theme. Ensure that the design of your office effectively reflects the personality of your workspace, brand value and most importantly, it must exude a sense of continuity and flow for your employees to fully revel in a space that brings out the best in them.
Bump Shoulders In The Social Space
Being christened as the 'cool' workspace is raking in employees and effectively helping them epitomise their goals. It is the new kind of USP which provides an alternative way to promote socialising. There are some offices which stand out and are known specifically for their unusual interior design and which also gets them all the attention. There are offices consisting of skate ramps and trampolines and there are some other workspaces with quirky frescoes and memorabilia.
You can even get your employees a stand up desk to probe their proactive side. Kitchen spaces can be communal and open plan and cast the dress code aside, will you? Make your professional environment more homely, a place where your employees feel a sense of belonging. Create a social hub at your workspace and let your employees place board games, Xbox, ping pong and football as these are a sure-fire way to unleash inner creativity.
Inviting The Outdoors Right In
Another way to enhance your office interior is to bring in the outdoorsy vibe. Some offices are opting to purchase carpets that mimic grass and are incredibly soft to walk on. Such a design can be used to make an impression and will go well with few design features mentioned above. Go all out and get some countryside wall mural, plants and deckchairs placed! Invite the outdoors indoors by bringing in plants, garlands and benches and decorate the office to give out a summery feel. Communal areas designed in fun manner boost employee morale and create a relaxed environment that improves the work ethic and instil a desire to succeed in an environment which coaxes them to constantly perform better.
Another way that you can bring the outdoors indoors is by having a large glass panel running along one side of the office. You may find it difficult to purchase an office which comes with its own natural ambience of light flooding through; but if you're lucky enough to own an office at ground level with very little surrounding, you can design an office with an open plan with natural beauty of the countryside all around.
Put On Your Customer's Thinking Cap
Only by getting in your customer's mind will you completely understand what they want and expect from you. For instance Moshi Monsters, which is a company making games for children, encourages its employees to think like their customers. This involves them acting like children. Their workplace is designed with a wooden tree house and they have gingerbread house for meeting rooms. Moreover, there are branches and wooden logs, walls to colour in and a relaxation area that resembles a rabbit hole. It comes as no surprise at all that employees have creativity constantly flowing.
Whilst decorating your office, keep in mind that your office must echo of the values of your company. Devising a space that is admired by its employees works wonders for their creative thinking and helps them come up with original ideas.
A Touch Of Nature
An aspect that adds to the overall aesthetic of an office environment is plants. Larger offices can have a patch of green or crawling vines up their office walls. The positive characteristic of their inclusion goes way beyond their oxygenation of rooms. Studies conducted have discovered that employee productivity can increase by 15% by way of adding plants to bare offices. Not only this, but plants make the office more environment friendly.
Given the fact employees actively engage with their surroundings, plants pave way to boost employee morale by way of offering a point of focus helping to visually stimulate employees and provide a welcome break from the monotony of the tasks at hand.
Wall Murals
Images of tranquil countryside, high mountains or peaceful and warm beaches act in a manner that serves a dual purpose. If your office morale is indeed high; employees will seemingly appreciate and enjoy images depicting beauty. On the other hand, if the office morale is low, there are chances that the reminder of not being out and about sunning themselves on a golden beach could diminish their morale.
This does not imply that you take down every single picture mounted and leave the walls bare. What you can do instead is use pictures of the sky or better yet, use it as a backdrop on the ceiling to help employees loosen up and unwind when reading or working. If the working hours are long and if your employees do not often venture outside, this interior addition will be a stroke of genius.
Employing Light And Neutral Colours
The colour palate that you choose while decorating will hugely impact the ambience and overall feel of your office. Pastel colours like aqua, lavender, pastel blues and light greens are all considered to have a calming effect. Likewise, neutral colours like light grey, magnolia or dusky pink are very soothing to look at. Employers should really ponder over the choice of lighting and accessories when going for mochas, beiges and greys so as to make sure that their office does not become 'dreary' or mundane in its appearance. This may negatively impact the office morale and the overall productivity.
Studies have shown that offices with brighter and lighter tones make for happier employees and adds to their alertness. Being exposed to bright lights also helps in regulating sleep patterns, boosts one's disposition and productivity levels. If pastel colours are too bland for your taste, then consider spicing things up with a splash of colour. For instance, the kitchen area of your office can feature a wall of bright lime green or a vivacious red as it will help rejuvenate and inspire the mind.
Last But Not The Least!
Promoting employee relaxation and office morale are indeed good for business, but business owners should mull over the value added for every item. If your company decides to decorate the office with modern and aesthetic attributes such as an indoor lawn, woodland elements and murals, make sure that it resonates with your brand value.
Rather than going for an adaptation that just is 'nice' to look at and appealing to employees and guests, your office should identify with the ideals of your brand and your desire to create a optimistic, invigorated and creative setting that will in turn boost productivity, company outputs and the general office morale!