How to Reduce Disruption During Home Renovation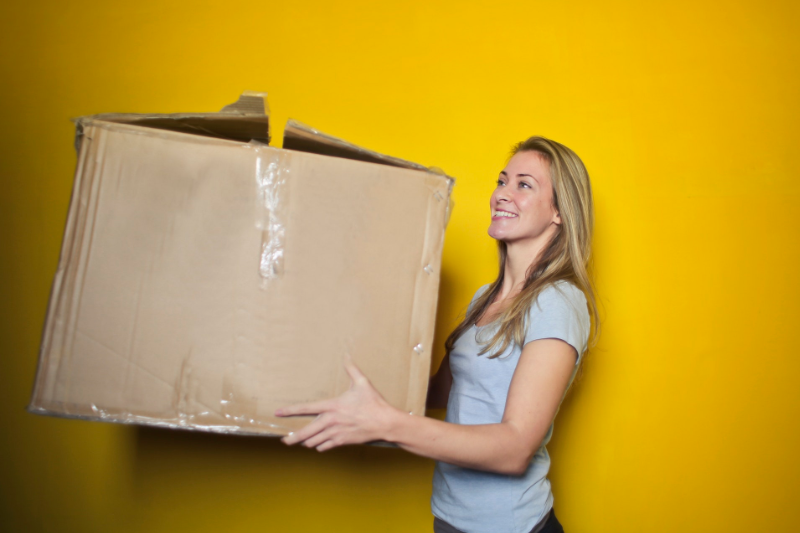 When you're planning to do a home renovation, it's best to have your full attention on the project rather than worrying about other things in your household. With all the hustle and bustle going on in your place, you may end up neglecting plans and preparations that can have serious negative consequences on your project.
To help keep you 100% focused on the renovation work, you need to remove everything that can distract you. Here's how you can do it.
1. Move out of the house
The choice to move out of your house temporarily will, of course, depend on the scale of the renovation work that needs to be done.
If you're going to have no kitchen or bathroom for quite some time, it may make more sense to move out with your family. Home renovation can be messy and noisy, and if you have kids, safety will also be your primary concern.
In addition, contractors will find it easier to work when there's no one in the house that may get disturbed or be in their way. This means they can get the job done fast, saving you money in the process.
2. Get a storage unit
It's not a good idea to have your furniture and other household items around while renovation work is ongoing. Chances are, your belongings will get dirty and damaged, incurring your additional costs in the process. Getting a mobile self-storage unit for your household items will ensure they are safe and secure throughout the renovation.
The good thing about onsite storage is that it's easier for you to access whenever you need to. Plus, they're lockable, portable and weatherproof so you don't have to worry about any outdoor elements such as the sun, rain, pests and thieves.
3. Create a temporary "camp"
If you don't want to spend money on temporary accommodation while the renovation is ongoing, putting up a "base camp" is another option. Pick a room that won't be part of the renovation and create a temporary kitchen and spare bedroom. This way, you'll have some personal "off limits" space where you can actually relax, cook and eat.
4. Tidy up regularly
In a renovation project, it is inevitable that builders will make a huge mess. And unless you have a project manager who is supervising the work full time, it will be your responsibility to maintain a modicum of cleanliness in the renovation site.
When clutter and dirt from construction work are not dealt with regularly, you can end up having a big pile of it, which will be harder to clean and can also lead to the spread of dust particles into other sections of your house.
If you end up with a mini mountain of debris and dust after the builders have gone, it may actually be better for you to let a cleaning service conduct a thorough deep cleaning session. This will help ensure your newly-renovated place is as good as new, and that everything is in order the next day when you can start rearranging your things.
5. Inform your neighbors
Dwelling next door to a construction site is as nerve-racking as living in the middle of one. Your neighbors will not be happy with the noise and dirt brought on by your renovation project, so it pays to be considerate.
Inform your neighbors ahead of time about your home renovation to prepare them for any inconvenience you may cause. It's also a good idea to warn your neighbors about excessive noise and large delivery vehicles coming and going, by your street or road. Ensure that builders understand communal areas and shared entryways so that they don't keep them obstructed.
6. Don't forget about insurance
Check if your contractor has insurance that covers employer's liability, public liability, damages and legal expenses onsite. In case something unexpected happens, having the right insurance coverage will help ensure that it doesn't have a huge impact on your project. You need to make certain that your house and its contents are included in the insurance, too.
Contact your home insurance provider before you start your project, and inform them about the renovation project schedule. It's also important to remember that if you move out during the renovation, you may not be covered by the insurance.
This is why it's important to notify your insurance providers as soon as you know where you will be living during the renovation.
The cost of preventing disruption during your home renovation is fairly minimal compared to the damages you may incur if you don't plan it carefully. By removing everything that may get in the way, you can have your full attention on it so its success is also guaranteed.
AUTHOR BIO
Chris Humphrey is the General Manager of Easytruck Moving & Storage. In 2013, the company combined their expertise in professional moving services and storage to create an entirely new approach to the business – and mobile storage was born! Easytruck now operates over 30,000 sq.ft. of air-conditioned facilities in three convenient locations in Dubai and is the only Mobile Storage operator in the UAE.