Tips on Which Evaporative Coolers to Install in Your Home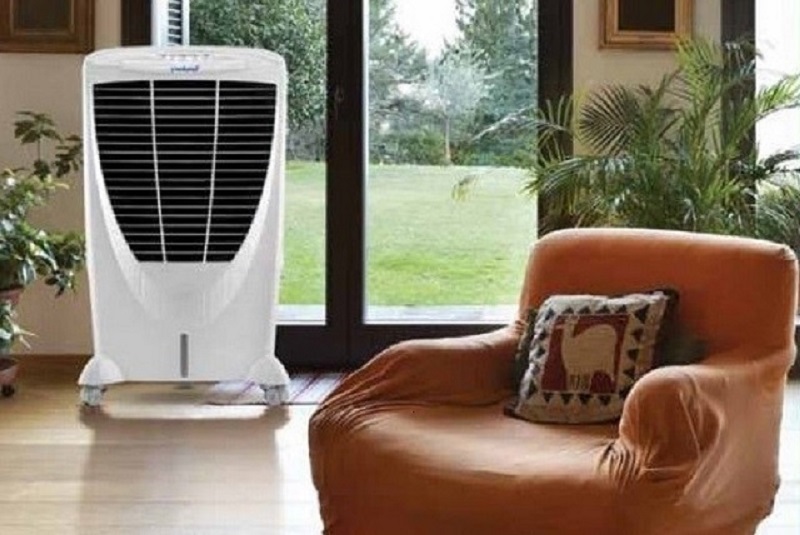 It is really difficult to buy an evaporative cooler to get relief from the humid days of summer because there are innumerable options out there and unfortunately each one of them seems to be just the same. Hence, out of the many evaporative coolers how can you determine the ultimate one for your home? But, before focusing on that let's know more about what exactly these coolers and how are they different from others. Evaporative coolers are mainly operated by water and they can provide you cool airflow at low power consumption. Apart from that, you can easily place them anywhere according to your needs and you can also control their fan speed according to your convenience.
What are Evaporative Coolers?
Swamp coolers that are popularly known as evaporative cooler are simple, yet effective cooling equipment that makes use of the cooling power of water along with breeze to keep the temperature lower in summers. The concept of these coolers is similar to the phenomena that happen when water fall on your skin and then evaporates. During the process, you might feel a cool sensation at that particular area and the evaporative cooling system does not emit any harmful gas and it is an eco-friendly cooling system.
What Are the Advantages of Evaporative Coolers?
Thus, the evaporative coolers tend to add optimal moisture to the indoors with the help of water pads, while these pads even act as a form of filter that removes allergens and dust trapped within the air. With the help of these coolers, you are rewarded with several advantages including:
Over 70% less consumption of electricity
Lower maintenance and installation costs
Helps prevent the wood and fabrics from drying and
Does not contain any form of ozone affecting contaminants
How to Find the Best Evaporative Coolers?
Price: Based on the features, size and type of the evaporative cooler determine the price that you want to spend on purchasing them. Do make sure that you bring each and every aspect into consideration, as there are many factors that have a strong impact on the price of these coolers, so you need to compare their price to choose an affordable evaporative cooler for your home.
Quality: Most of the evaporative coolers are certified by regulatory organizations showcasing they are fit for usage and offer exceptional efficiency. Look for those coolers that are tested by such organizations and come with a hallmark of quality. By having such coolers, you can use them with a peace of mind, without having to worry about their lifespan, performance or durability.
Features: The features of the cooler are equally important. Because at the end of the day, you want them to be equipped with superior and advanced features and you need to consider the various innovative features that the coolers provide such as electric thermostat, water level control, cooling pads, adjustable speed and remote-control systems.
Requirements: The effectiveness of the cooler is dependent on the requirements that you have. Some of the key components that should be considered here are the size of the room, height to the ceiling and most importantly your budget.
Manufacturer: Every manufacturer is not the same and before you count on the evaporative coolers of any manufacturer do perform a detailed research to analyze their reputation in the market. Apart from that, you need to check their warranty level too.
The idea of purchasing the best coolers to does not have to be difficult anymore. Just make use of the simple tips that are mentioned above and you will get the best range of evaporative coolers in no time.