Top Trends for Interior Design in 2017
Looking to give your home a facelift? Or maybe you are moving and have a perfectly clean slate to work with? Trends come and go and sometimes things only stay stylish for a while, but that is why changes to the interior are not permanent and can always be changed to what you like in that moment. Exploring new trends is always exciting and every year design enthusiasts eagerly await the advice of the professionals: what will be trendy this year? Well, 2017 is no different, so let's see what is awaiting us this time.
Eco-design
With each new year, we become more and more aware of the state of our planet and how much we need to work to fix it, so it is no surprise that eco-design is on top of nearly all lists. There are small things that you can do to help preserve the planet, and there is no need to sacrifice style. Make sure that all of your wooden furniture and floors are made from recycled or eco-sourced wood, that your house is properly isolated so that you are not spending any unnecessary power on heating or cooling and that you have proper recycling stations. Making your house eco-friendly is much easier than you might think and looking into it will do a lot of good for our little blue dot.
Greenery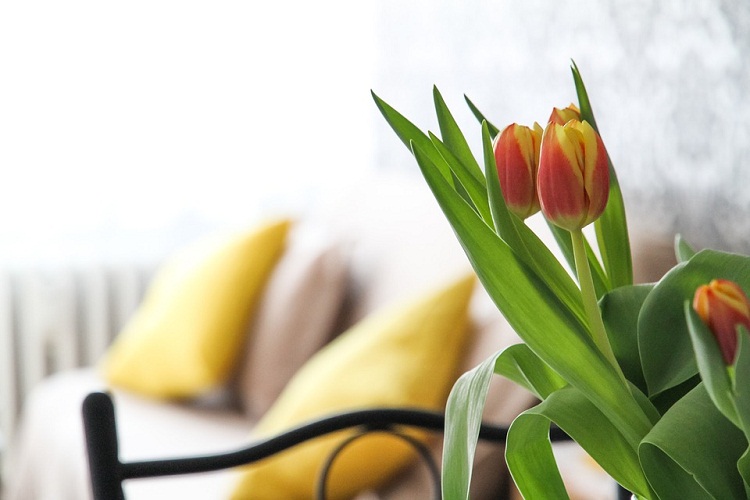 Sticking to the theme of ecology and nature, this year's hot topic is: green. On the one hand, this literally means the color green – mints, forest greens and limes will be flying off the shelves and it's no wonder since their tones pair with so many natural textures like wood and stone. On the other hand, there is the real greenery: live plants. Having plants in your home brings in new life into the space and makes it more pleasant. Having a few potted plants here and there is great, but adding a practical touch, like having a small herb garden in the kitchen, is a whole lot better. Just remember that plants are a responsibility and if you're not the best at remembering to water them every day, better set an alarm to remind you.
Big remodels
If you are planning a bigger overhaul, there are a few trends that you will simply fall in love with. The biggest trend right now is open space. Having a number of rooms connected into one gives an illusion of a much bigger space and is a great way to bring people together. While you are doing the big remodeling, you might want to consider some other trends, like terracotta floors which are taking the industry by storm or the bronzes and brasses that are incorporated into every piece of furniture. Remember that the name of the game is textures and that you will want to incorporate as many as you can into your walls, rugs and even ceilings. If you're not sure where to start, contacting a professional firm like Superdraft can help you decide what is the best choice for your particular living space. When it comes to big remodels, it's always a good idea to ask the experts because you don't want to notice that an important part of the plan is missing – half way into the renovations.
No matter what the trends may be and how long they stay, the most important thing is that you like the space that you are living in. So, get inspired by all the things that are changing and take a little bit of everything you like to create something that perfectly suits you and your style.