3 Ways To Add A Touch Of Glamour To Your Kitchen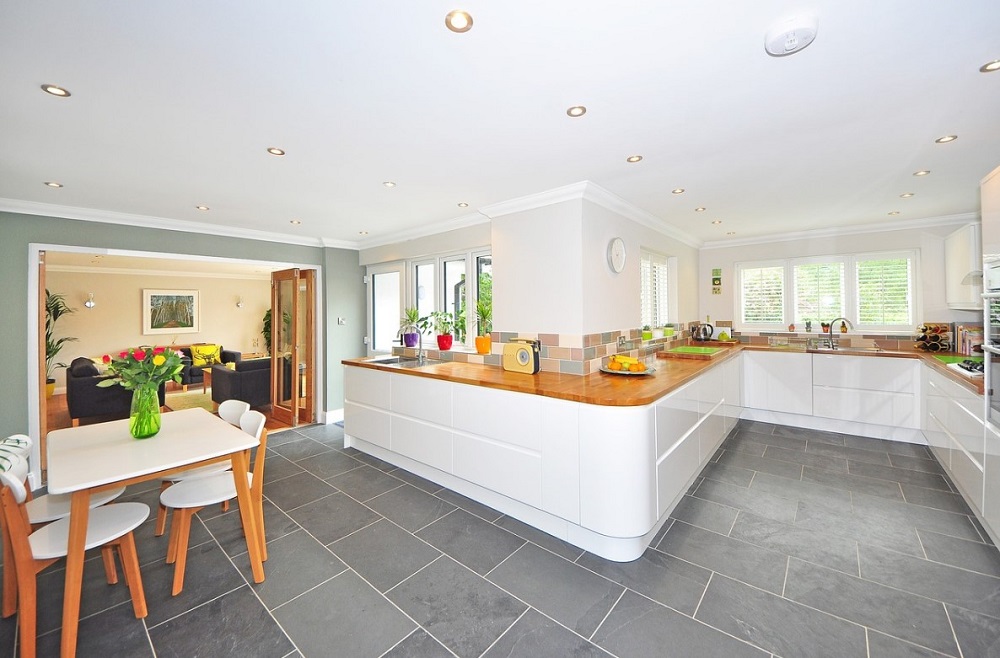 We have all been there… Scrolling through the TV channels, when all of a sudden, the most beautiful kitchen in world appears! Oh the marble, the lighting, the shiny faucet, the appliances… We take a brief look in our kitchen, and start feeling the small tear rushing down our face… Despair no more, for there may be a solution!
Now, to be brutally honest, a solution would mean building a whole new kitchen from scratch. That actually means, coming up with a substantial financial construction, because building a kitchen is not a cheap sport. If can either hire one of the renowned interior design companies or do it yourself.
If you plan on doing it yourself, here are a couple of tips and trick which may the look, feel and the ambiance of our kitchen. Here are 3 perfect ways to add a touch of glamour to your kitchen!
Let there be light!
It may not seem like a big deal at first, but believe me, proper lighting can change the whole experience. You don't need to purchase something very expensive though! There are a lot of products on the market which look good, do their job well, and are easy on the home budget!
So what should you take into consideration? – Well, an overhead fixture is always a good idea! It's fairly easy to install and maintain, and it can look awesome! Then, there's the subtle under-cabinet lighting, for that extra warm, peculiar feeling. Of course, a couple of spot lights illuminating paintings or home decorations are always welcome.
What to avoid? – Fluorescent lighting is to be avoided at all costs! "Ice White" light bulbs or LED bulbs are also not a good choice, because they're very heavy on the eyes. Always go for the warm, yellowish glow – it looks more natural, feels warmer and it won't give you a headache in five minutes.
Freshen up the waterworks.
A brand new, chromed faucet is always destined to improve the mood in the kitchen. There are some very elegant solutions available: with or without spray capability, middle height or tall, with one or two mixers etc.
If you are into those types of designs, there are also faucets with copper finish, matte finish, truffle etc. There are even products with integrated lighting, so the faucet glows red when the hot water is running, and blue when it's the cold water. The possibilities are endless!
Reinvent the flat surfaces.
Many people fail to realize the styling potential of the walls in our homes. You could literally do wonders by introducing a bit of high contrast paint, combined with mirrors or perhaps paintings! You could implement a chalkboard as well! You can experiment with various wallpaper designs, or if you feel brave enough, paint something by yourself!
If you are a fan of DYI (Do It Yourself) projects, then you can have the time of your life in your own kitchen! You can create your own open shelves, to display art, collectables, fancy dishes etc. How about a wooden organizer for all your spices? Sound good right? Why not make it yourself? You could also replace the knobs and pulls. They are small parts, but they contribute heavily to the big picture. Also, never forget the power of the flower! Arranging a couple of pots here and there, would make a huge difference! You can even grow your own spices, and that's doubly beneficial – they look good, smell fresh, and you can use them when preparing a meal.