Elements of Modern Kitchen Design Concepts
Designing a kitchen layout has become more advanced and creative with the evolving trends. Kitchens layouts were once quite primitive and limited in terms of style and design, but now with changes in taste and the advent of technology people can now give more thought to how they wish to utilize the space available to them. Modern Kitchen Design Concepts now focus on utilizing the kitchen space by turning it into one of the main areas of your home. Gone are the days where you need to be limited by space. The challenge is to give your kitchen area a more open layout which includes the dining area as well.
Selecting a contemporary kitchen design layout can be a big task, so it is a good idea to seek the help of a professional. Creating the perfect design concept for a new kitchen can be an exciting experience. After you have done your research and have gone through the ideas you have accumulated through various sources, it is time to realize your vision. A home design specialist can assist you in this process of bringing your dream kitchen to life.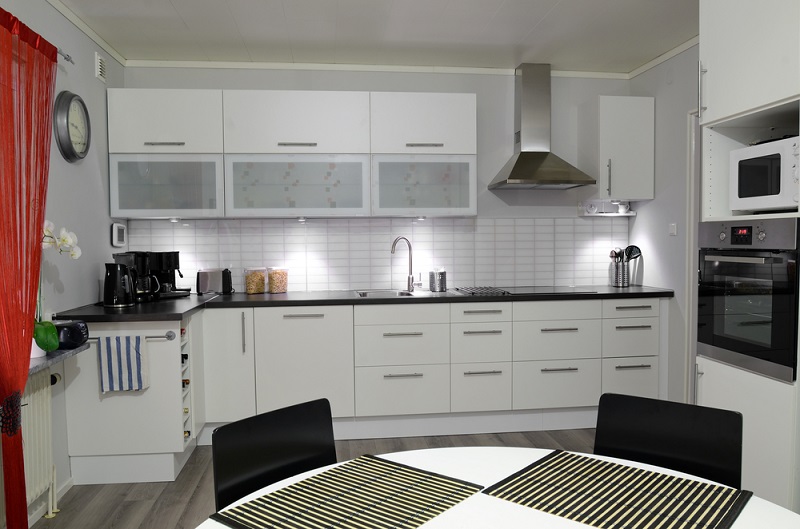 The kitchen is the center of all celebration in a household. It is where you prepare for visitors, decorate cakes for birthday bashes and of course, it is the source of all feasts. The one thing you must always keep in mind while choosing the ideal kitchen design concept for you is practicality. Your kitchen space should be comfortable and convenient area to work in. Some of the features of an ideal kitchen space are discussed below:
The Placement of the Breakfast Area: Breakfast is the most important meal of the day. It is what gives your day a positive beginning, and one would want to enjoy it in a peaceful ambience. Including a breakfast lounge or breakfast bar in your contemporary Kitchen Design Concept is a good start. Designing this area with an over-hang provides your guests with comfortable leg room below the bar stools.
Close Proximity of the Sink and Dishwasher: Don't let washing the dishes after a wholesome dinner ruin your mood. This messy task can be dealt with most conveniently by placing the dishwasher at arm's length from the sink. Travelling from one side of your kitchen space to the other can make this chore undesirable. The best Kitchen Design Layouts have the dishwasher and sink attached to the plumbing as well.
Placement of the garbage bin: Garbage will never again take away the look from your new kitchen area. It is highly recommended that it be placed at the end of the platform or breakfast island making it suitable for both the chef and the guest.
Electrical Sockets: Earlier, people preferred storing all kitchen electrical appliances on the platform itself which resulted in the workstation becoming over-crowded and stuffy. Modern kitchens are now planned in such a way that appliances are hidden in compact closets by installing double port sockets for easy usage.
Lighting up the Design: Any modern-day kitchen design concept would be incomplete without proper lighting. It is the placement and crafting of lights that give your kitchen design its contemporary look. Take some time in selecting the perfect lights to highlight each aspect of your kitchen. Hanging lights provide a comfortable environment in the dining space while pendant lights allow enhanced visibility.
A kitchen is the most important part of any home, so while designing it, it is a good idea to get professional help. A professional can help you make the best use of the space that you have. Choose a designer who has experience with modern kitchen layouts and comes with references from friends and acquaintances.