How to Find Affordable Movers for Your Upcoming Move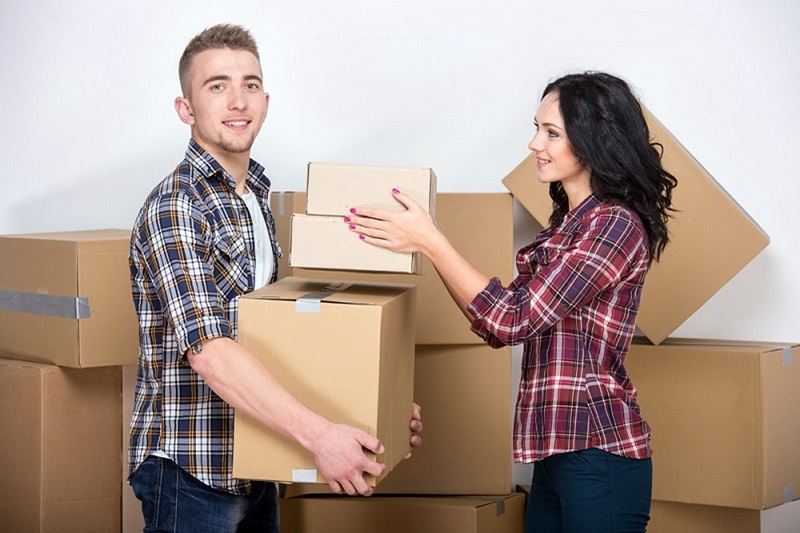 Relocating to a new home can be both exciting and stressful at the same time. With so many things to take care of, the last thing you want to worry about is the high cost of hiring a professional moving company. Yet, trying to move on your own can often lead to damaged or lost items, extra expenses, and exhausting work. So how do you find a balance between affordability and quality? In this guide, we'll show you how to find affordable movers that can get the job done without breaking the bank. We'll cover different aspects of the moving process, including the key factors to consider, where to search for trustworthy companies, and how to get the best deal possible.
What to Look for in Affordable Movers
Quality of Service
While finding cheap movers might save you a few bucks, it's not worth sacrificing the safety and well-being of your belongings. Affordable movers should provide high-quality service and take care of your items with the utmost diligence. Look for a moving company that offers comprehensive solutions, which may include packing, loading, transportation, and unloading services. Also, consider whether they have the option for full or partial packing and unpacking services, as you might only need help with heavy or fragile items.
Experience and Expertise
Affordable movers should have experience and expertise in handling moves of various sizes and distances. Find out how long the company has been in business, and if they specialize in local or long-distance moves. Local movers will typically have extensive knowledge of the area, while long-distance movers should be able to provide efficient and timely services across state lines.
Insurance Coverage
Make sure your chosen moving company offers adequate insurance coverage for your belongings. This will protect your items from any potential damage or loss during the move. It's always a good idea to inquire about the level of insurance coverage offered, as well as any additional insurance options that may be available for a higher level of protection.
Customer Reviews
As with any service provider, it's essential to research and read customer reviews for affordable movers. While you should take some online reviews with a grain of salt, consistent themes in feedback can provide valuable insight into a company's customer service, professionalism, and overall quality. Checking ratings on websites like the Better Business Bureau can also help in identifying reputable and reliable movers.
Where to Find Affordable Movers
Online Search and Comparison Tools
The internet is a great starting point in your quest for affordable movers. Online search tools can help you find moving companies in your area that meet your specific needs and preferences. You can also use comparison websites to streamline the process by submitting your moving details and receiving multiple quotes from different movers. This allows you to compare prices and services before deciding which provider to choose.
Recommendations and Referrals
Asking friends, family members, and colleagues for recommendations is another excellent way to find affordable movers. Their personal experiences can give you an idea of what to expect in terms of cost, quality of service, and overall customer satisfaction. Don't be shy to ask for any tips or advice on how to make your move smoother and more cost-effective.
Local Directories and Newspapers
Traditional methods like looking through local business directories or classifieds in newspapers can help you find affordable movers in your area. Though it might take a bit of extra legwork, these resources often list smaller, family-owned businesses that could potentially offer lower rates than larger corporate competitors.
Tips for Getting the Best Deal on Moving Services
Get Multiple Quotes
One of the most effective ways to find affordable movers is to collect quotes from at least three different moving companies. This will give you a good idea of the price range for your specific move, and allow you to choose a provider that offers the best balance of cost and quality.
Be Flexible with Moving Dates
If your schedule allows for it, consider being flexible with your moving date, as this can significantly impact your moving costs. Most moving companies charge higher rates on weekends or during peak moving seasons, such as summer months. Moving during the week, or in the late fall or winter, can help you find more affordable prices.
Negotiate Costs and Services
Don't be afraid to negotiate with moving companies to get the best rate possible. Many movers are willing to work with you to meet your budget requirements, especially if you are booking their services well in advance or granting them a little flexibility in scheduling. Additionally, you can ask for discounts or promotions that might not be publicly advertised.
Declutter and Strategize Your Move
The fewer items you need to move, the less expensive your moving costs will be. Take the time to declutter and donate or sell any unnecessary items before your move. Organize your belongings and pack them efficiently to save space and reduce the need for additional packing materials or moving trucks. Proper planning can help you save money on moving services while making the process more manageable overall.
How to Ensure a Stress-Free and Budget-friendly Move
Planning and Organization
Perhaps the most important aspect of a successful and affordable move is proper planning and organization. By starting your search for affordable movers early, exploring various options, and following the tips outlined in this guide, you can significantly reduce your moving expenses and stress levels. Remember to stay open-minded, focused, and diligent in your search for cost-effective moving services, and soon enough, you'll be settled into your new home without breaking the bank!
In conclusion, finding affordable movers for your upcoming move is not an impossible task, and it doesn't mean you have to compromise on quality or service. By considering the key factors mentioned above, conducting thorough research, and taking advantage of any available promotions or discounts, you can secure a moving company that fits your needs and budget. With careful planning and organization, your next move will be a smooth and stress-free experience.