Here's an Amazing Idea for A Vacation
Every child wishes to spend their holidays on a farm. Riding, feeding and caring for animals and playing outside all day – what could be nicer for children? But parents also appreciate this type of vacation. Watching the children play and just putting your legs up in the farm shed sounds very relaxing, doesn't it? If you like, you can, of course, participate in the work on the farm and learn something from time to time.
In a nutshell: Farm holidays are popular with young and old alike. Everyone gets their money's worth, and there is also sustainable tourism – environmentally friendly travel is trendy. In this article, you will find out which advantages such a vacation still brings.
Different Country Houses For Every Taste
Once you have decided to spend your vacation on a farm, the big search begins. Where are the most activities available? On which farm are your children's favourite animals guaranteed? Are the interests of adults also considered? And and and … It's best to make a list in advance by writing down the interests of each family member so that everyone is guaranteed to get their money's worth on site.
You will get the most significant search result if you do not only search for "a farm vacation". Under terms like horse farm, fruit farm, winery or organic farm, there are often great holiday homes. So, don't narrow your search unnecessarily and be inspired by the massive range on offer.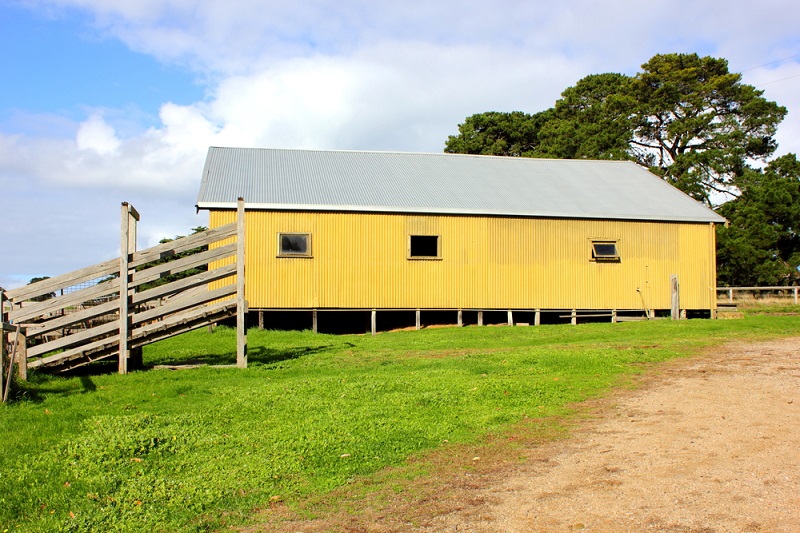 That is why a farm holiday is so popular 
It cannot be denied that a farm holiday is particularly popular with families. Especially when children live in a big city, it is all the better for them to get to know life in the country from the farm shed.
Caring for, feeding and petting animals in the shed are a child's dream!
It's no joke that some kids actually think cows are purple. Sad but true. According to the motto "the guest helps" children learn in a playful way where eggs, milk etc. come from. And when they are allowed to take care of, feed and stroke the animals, their eyes shine particularly brightly.
So, nothing stands in the way of your vacation at the country house
Finally, there are two small but essential tips for you to consider when planning such an excursion. Since farm holidays are extremely popular, especially in Australia, there is often very strong demand here. It is important to either be fast enough or to look out for other regions. This is because they are usually at least as beautiful and, because of the lower demand, often offer significantly more free rooms and therefore often lower prices. Depending on the region, I would even recommend booking a year in advance, as farms are booked up very quickly, especially during the holiday season.
Apart from this, the farm sheds offer a more serene and favourable environment to relax and enjoy when it's vacant. Off-season will indeed be the best time to plan a farm vacation. The views that you get from the farms are also important to many. All this can certainly help you create a list of what you want on the farm.
Conclusion
To conclude,
A holiday on the farm might seem a bit old-fashioned, but it isn't. You must know that as the world deteriorates environmentally, more and more people will take resort to skip crowded places for a vacation. People will gradually start spending more time on farms. Hence, the best thing that you can do right now is plan a farm vacation with beautiful sheds now!