Here's Why You Need Roof Repairs From Roofing Contractors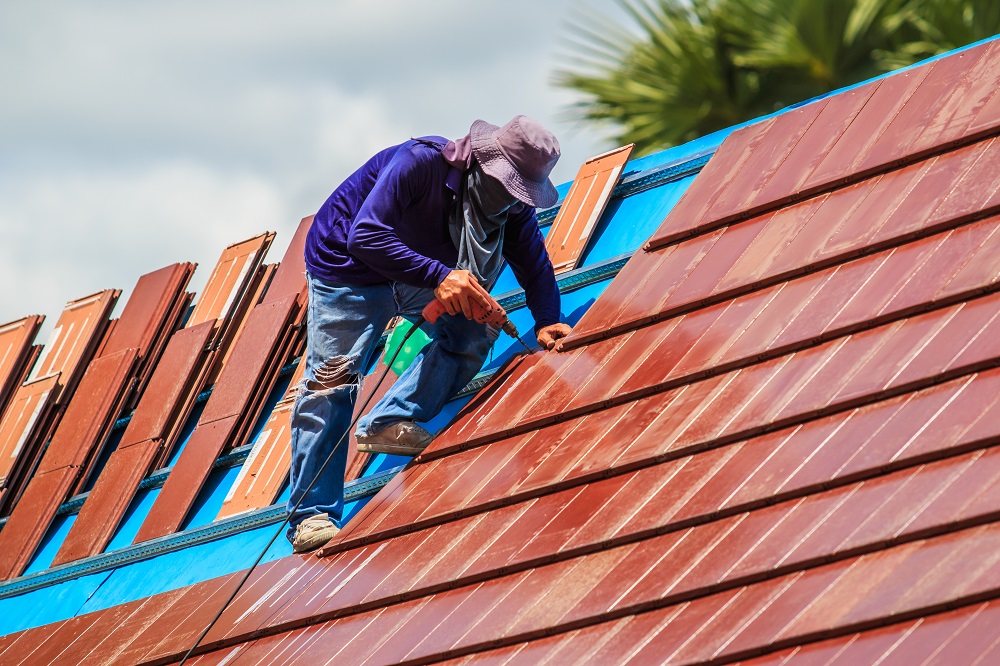 There is no denying that the roof is one of the most important parts of a house and usually taken for granted by many. It is cared for the least because the majority of people nowadays do not pay attention to the small details and problems that can make your life living hell if they are not taken care of. Here's a bit of advice: after any storms or hurricanes, it is important for you to check your roof for any signs of damage because if you don't and the roof gets even the slightest of cracks, you can get in real trouble. One thing you should know is that roof damage has lasting effects on the interior of the house.
Signs of a Damaged Roof
If you saw any of these signs then it's time to give your roof that repair it rightfully deserves:
If the walls or ceiling of any room looks stained.
If the shingles on the roof are loose or look curled.
If the pipes on the roof look rusty.
If the shingles are not in a smooth order.
If the attic leaks after a rain.
If the shingles are dirty or even appear to be dark.
Problems of a Damaged Roof
If the roof is damaged, it can cause you serious discomfort. When the shingles on the roof have even the slightest spaces between them, it can cause moisture to get through. When the moisture remains inside the house for some time, it causes stains on the ceilings or the walls of some part of the house. If the moisture remains there for too long, it can lead to a major repair and in the worst-case scenario, an entire remake of the walls or the ceiling. Now you don't want that, do you?
In order to keep your roof free of damage, there are other people at play. Don't hesitate to reach out to professional and qualified roofers who do these kinds of repairs all the time. These contractors can come to your house and look at your roof for any type of damage that might cause more trouble in the near future.
Cost
If we talk about how much money you need to fix your roof, the first thing you should check is how much damage is there. If the roof needs some touch-ups, it would not cost you more than $150 to $900. But if you are thinking of replacing your roof as a whole with a new one, you have to prepare yourself for an expenditure between $5000 and $45,000
Time
The time needed for the repairs is generally between 1 hour to several weeks. If there are little to none leakages then, it would not take more than 1 to 2 hours to fix them but if you want to replace the entire roof, that would take some time averaging between 3 to 12 days. (This is just an estimated time and may vary depending upon where you live.)
For most of the houses, the roof can hold up for anywhere between 15 to 25 years. It depends upon which type of material you have used. For instance, if you have used wood shingles, they would last for anywhere between 25 to 30 years but if you have used composition shingles, they might not hold out even for 20 years.
If you want to get your roof checked for repairs and are looking for reliable companies, you may want to check out the websites of Summit Roofs and U.B. Code Roofing. These roofing companies can replace or repair your roof using the right techniques and tools. They will also see to it that your precious roof remains undamaged for a long period of time as they offer warranty for labor and materials should the need arise.