How to Style Your Home with Dark Wood Flooring
Dark wood floors made a dramatic, bold statement. Even so, that statement can be overwhelming when paired with the wrong furnishings and accessories. So what is the best way to ensure that a home containing dark planks appears elegant, warm, and inviting? Here are a few dos and don'ts you should follow.
Do: Use white trim work, accent pieces, and accessories to lighten up the room.
A white ceiling, window frame, and baseboards will provide a nice contrast, while also adding some brightness. The same goes for white throw pillows or an accent rug. Walls can be any color, but ideal shades are antique white, tan, or light pastels.
Don't: Rely on white exclusively.
Too much white will cause your room to appear dull and boring. Consider sprinkling in some cream, beige, or off-white accessories to help add personality and depth while still remaining light and airy.
Do: Include a variety of wood tones throughout the room.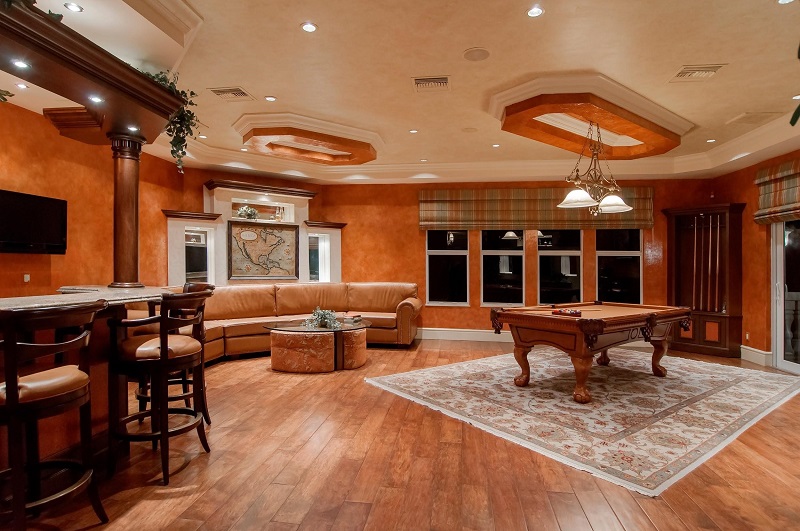 If you are worried about a disheveled appearance, try just matching certain elements of your furniture with your floors. For example, your chair or table legs could be dark wood but contain other elements that are upholstered or lighter toned wood.
Don't: Select painted furniture that contains too many dark shades.
This can make your room seem heavy rather than light and cheerful. For best results, try matching the color of your furniture to that of an accessory. For example, select a painted cabinet that is the same shade as a window dressing.
Do: Allow for plenty of natural light.
Whenever possible, select window treatments that provide only minimal covering for your glass. Lace or sheer panels will allow sunshine in, while at the same time providing a light filter. If you must use medium-weight curtains, add some attractive tie-backs so you can leave your windows open whenever possible.
Don't: Use thick, heavy curtains or blackout drapes.
This will only make your room seem closed in, particularly if it is very small. If privacy is an issue, choose roll-up bamboo or wooden shades that you can let up or down as needed.
Do: Incorporate natural elements wherever possible.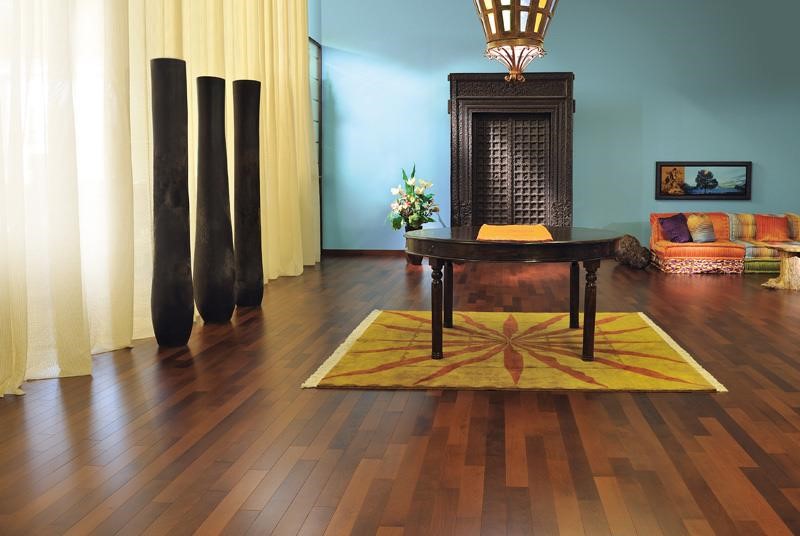 Items such as grapevine wreaths or a wicker basket full of pine cones will add the same feeling of warmth you would expect from lighter toned planks.
Don't: Add too many contemporary or modern pieces.
Stick with only one focal piece or two to three smaller items to ensure your space does not wind up with an industrial feel.
Do: Place mirrors in strategic locations throughout your room.
This will allow light to bounce off the dark color of your wood, which will add a certain elegance. Choose frameless mirrors or ones with a simple border in a warm gold tone.
Don't: Hang mirrors that are overly large or have bulky frames.
Rather than opening up your space, these mirrors will only weigh it down visually. The same is true if your piece has a very ornate or busy frame.
Do: Limit the number of very large pieces in your room.
One or two major pieces of furniture will suffice, depending upon the size. Again, this will ensure your room does not appear too bogged down.
Don't: Add too many smaller pieces.
Just because you are limited to the number of larger things does not mean you can include an unlimited number of smaller ones. Too many items can cause your place to seem busy, cluttered, and without purpose.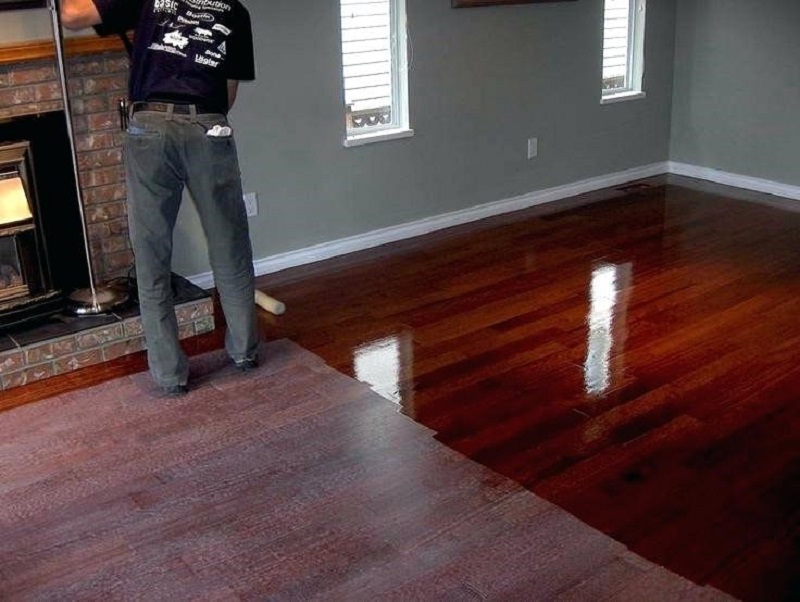 Do: Keep your floors and furniture well-polished.
Your furniture and floors should be buffed and waxed to a nice shine. When the items in your room look clean and shiny, you can maintain a neat, put-together appearance regardless of your décor.
Don't: Allow dust to build up on your floors or furniture.
Dust can make your décor seem messy and unkempt. Dark wood is notorious for showing dust more so than lighter tones. So, keep it clean for the best decor feel.
When decorating a room containing dark floors, the best advice is to not overdo it. Mix and match various colors, styles, and accessory pieces to come up with a look that is flattering and truly reflects your personality.
Author Bio
Bruce MacDonald is the founder of MacDonald Hardwoods in Denver, Colorado. He often shares flooring advice across the web. Let him teach you how to choose the best hardwood flooring for your home.