Why Should You Think of Your Kitchen Makeover with New Kitchens Cabinetry?
Cooking good food for your family, friends and even for yourself should be fun and comfortable instead of being a chaotic job. Many great chefs worldwide believe that it is lovingly made food which spreads positive energy, and if cooking is done with positive thinking, happiness and blissfully the same energy spread amongst the entire family.
When you have a messed-up kitchen, with improper storage units, inordinate placement of cabinets, insufficient storage solution leading to piles of stocked grocery items in a corner, hard to reach cabinets making kitchen work stressful, you can hardly make the kitchen chores a fun one.
Well, once again, one cannot avoid kitchen works for more than a while, since kitchen is one of the most prime spaces in a house and the source of food, it is important that you pay essential heed in designing and planning your kitchen. Therefore, if you already know and understand the difficulties of storage problems, insufficient storage options in kitchen why not think about new kitchens cabinetry.
Kitchen cabinetry plays a multiple role apart from just offering you storage solution or support in efficient kitchen chores. This kind of cabinetry does not engage floor space or even hamper normal kitchen chore activities while they are operated. Though integrating such smart technology may be a little expensive, but it is worth it when you are struggling in a small kitchen for days and years.
Here Are Some Of The Importance Of New Kitchens Cabinetry: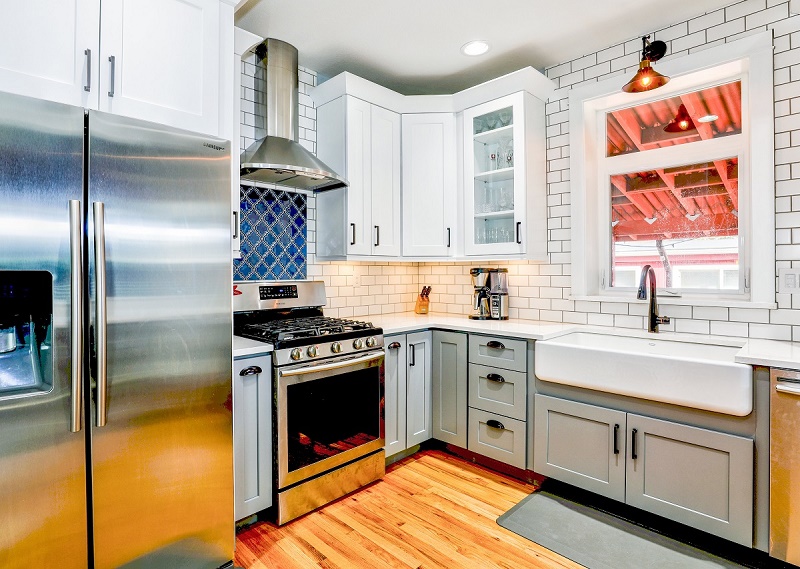 Kitchen Work Efficiency
Well planned, symmetrically placed, and skillfully organized cabinetry can be the right partner in your kitchen to enhance your efficient working. It becomes really a trouble bending all way down the cook top every time you need some utensil or spices, or anything. Again, if you do not have sufficient cabinets and storage units, your cooking countertop tends to become congested with big and small items. However, easy to pull drawers, well within reach wall mounted kitchen cabinets help to make your work smooth and easy. You don't need to stress your knee and waist joints bending every time to get important and handy kitchen tools.
Aesthetic Feel
Food is the source of energy and the place where food is cooked has to be the source of happiness, and happiness automatically comes from within when you have a nice and really well-designed cabinetry complimenting your entire kitchen. In order aesthetically stylize your kitchen as well you can install new kitchens cabinetry in accordance to your kitchen counter top, artistically matched with your kitchen décor. Renovating your kitchen cabinet stylishly comes with a bunch of advantages:
The kitchen looks aesthetically pleasing not only to you even to your guests.
Along with efficiency it also boosts the sense of satisfaction, happiness, and positivity when you are cooking in a well decorated, elegantly styled kitchen.
The value of your property is also enhanced with a smart and modernized kitchen cabinetry, so therefore if you think of selling your house, you can get a good resale property value as well.
Modern Technology adds to Efficiency
One of the greatest challenges of installing kitchen cabinetry happens to be with small kitchens. Space problem is a major point to worry about when you need to manage your entire kitchen storage requirements fit in a small place. But thanks to the advanced modern technologies implemented in new kitchens cabinetry, is where you can get foldable kitchen cabinet doors, sliding doors, flip up doors, corner drawers, tambour doors, custom built drawers and cabinets. These all offer your small kitchen a dynamic makeover and turn it into an extensively functionally kitchen with smart storage options.