The Most Definitive Guide to Choosing the Right Bean Bag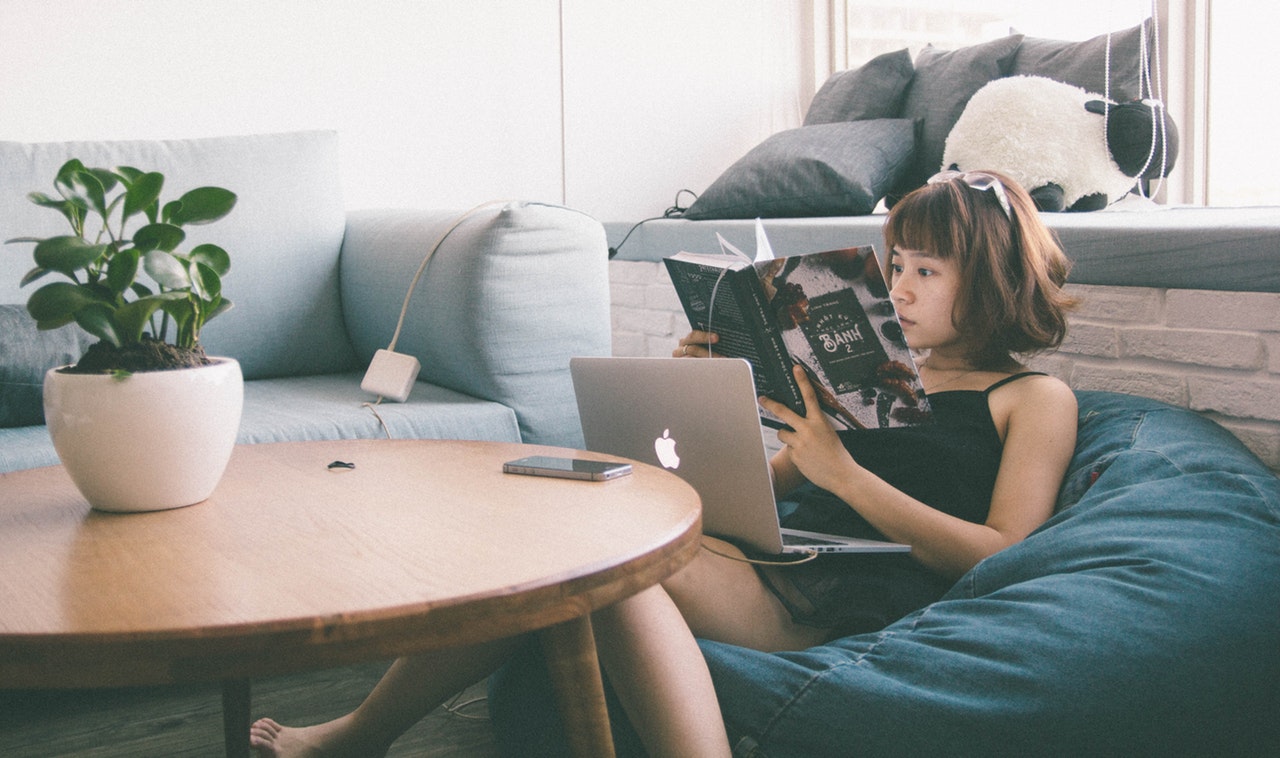 Before you decide on which bean bag to get for your family or yourself, you want to read this through. Bean bags are often a nostalgic piece of Americana but haven't always been the seating of choice for adults. There is good news though, you can have a comfortable bean bag that has the comfort of your old school bean bag while giving you the look of a traditional piece of furniture.
Furniture shopping is a big deal. Not only can this definitive guide help you choose the right bean bag, but it can also point you in the right direction when you buy Comfy Sacks. You are essentially shopping for things that you will see and use just about daily. And depending on your activity level or how often you entertain guests, your furniture may see more or less usage. That is why you want to feel confident in your decisions.
There are a lot of options when it comes to furnishing your home, and some of them can be quite costly too. But adding bean bags to your decor can be a fun, super comfy, cost-efficient way to furnish a room. Of course, they are more popular with the younger crowd, but that doesn't mean that older sitters won't appreciate them.
Shape or Style
The first image that comes to most people's minds when they think about a bean bag chair is a big semi-shapeless blob on the floor of some young bachelor's not so clean floor. Bean bags are often thought to be low to the ground and not always being very accommodating. But the reality is, although there are bean bags that fit this description, there are far more bean bag chairs that don't than in the past.
Bean bags come in a variety of shapes and styles. They do not have to be a shapeless blob on a floor. For instance, there are bean bags that are shaped like an armchair, a love seat or a chaise lounge. These are definitely not the bean bag of the 70s. Bean bags have come a long way since then, and there are far more options when it comes to how your bean bag looks and seats.
It is important to choose the right style for your room and decor. Consider who might be using the bean bag and how you want your space to look. If you want to put it in your teenager's room you may want the bean bags to seat one comfortably. In a recreation or family room, you might prefer it to be more like the size of a sofa so that people can recline on it or seat more than one person. Getting a bean bag that has more support built into it like an armchair can make it a better seating choice for adults.
Size
Indeed, size does matter. When you are choosing a bean bag, you want the size to be something that makes sense for those who will be sitting on it. There are some that are the size of a small ottoman that makes a great seat for toddlers and small children or an ottoman. There are some that are large enough to hold two cuddling adults comfortably as well. Bean bags come in a wide array of sizes, so be sure to have some idea of the size you're looking for before you start your search.
You should also think about the size of the other furniture in the space, or if your space is empty, consider the size of the space itself. Determine how many bean bag seats you want to have and where you might arrange them. This will help you determine the size that best fits your purposes.
Fabric and Cleaning
The fabric is a huge part of the look and feel of your bean bag. There are tons of options from prints to solids to suede to faux fur or leather to velvet. The options are endless, not to mention that you can have a custom cover made for your bean bag chairs in order to make sure that you have a seamless decor.
Some bean bags have removable covers. This makes keeping it clean a lot easier than those that do not have a cover. You simply toss it in the washing machine according to the manufacturer's directions and you end up with a clean cover that's ready to cover your bean bag once again. Typically, you would need to spot clean a bean bag that does not have a removable cover. Be sure to follow the care instructions of the manufacturer when you need to clean your bean bag to avoid any trouble.
Durability and Quality
Bean bag chairs are typically filled with tens of thousands of little foam pellets, and a substandard bean bag could have you cleaning up a huge mess if something happens. That's why you want to make sure you look into the quality and durability of your bean bag before you purchase. A good quality bean bag and bean bag cover when coupled with proper care can extend the life of your bean bag.
When you have quality faux leather on your bean bag and care for it properly, you don't have to worry so much about it flaking off and exposing the thinner backing which ultimately weakens the structure of the bean bag. It will make it more susceptible to bursting open under the weight of a body.
Luckily it is surprisingly easy to determine the quality of a bean bag. If it is very soft and does not hold its shape very well when it isn't being sat on, keep looking. Quality bean bags are firm and hold their shape well. They offer more support and the covers are also more sturdy. And since accidents happen from time to time, it helps to have a guarantee or warranty from the manufacturer or brand for a little insurance. A quality bean bag maker has no problem standing behind their product.
Outdoor Bean Bags
Did you know that bean bags are not just for indoor spaces? That's right, you can take your bean bag outside. When you are choosing a bean bag for outdoor use, you want to make sure that the cover is made to withstand rain, ice, temperature fluctuations and the power of the sun. The sun's ultraviolet rays (UV rays) can wreak havoc on textiles. The color will fade and it will be a shadow of its former self, so the weather-resistant fabric is a must.
Durable outdoor fabric will keep your outside bean bag in better shape for much longer. It will also protect against mold and tearing. The pellets inside a bean bag that is designated for outdoor usage should be a little different as well. The elements can cause the material to degrade if it isn't meant for outdoor use. Think of an outdoor bean bag as an alternative or a compliment to a hammock or porch swing.
Bean Bags for Pets
Another surprising bottom to sit on bean bags belong to dogs and other pets. Because of the body-conforming nature of bean bags, pets tend to love them. Many animal bean bags include latex or rubber foam to allow it to bounce with your animal's movements. Take care to inspect it for quality, since it will need to stand up to little paws, claws, playful nibbles, and the occasional elimination accident. Look for a waterproof removable cover to make clean up much more easily managed.
Pets can be picky, so it is important to make sure the bag isn't too big or small for Fido's taste. If your pup isn't loving the texture, fabric or size, chances are that he is not going to want to use it, and no amount of prodding or begging is going to get him to use it. Older animals really like bean bag beds because the right filling and material really can remove a lot of the discomfort on pressure points.
Bean Bag Disposal
When your bean bag has come to the end of its life, you should take special precautions when disposing of it. Polystyrene balls (EPS) are the most common bean bag filling and are not accepted at most recycling centers. EPS does not decompose, so finding ways to reuse it is great. One of the best ways to dispose of these little balls is to reuse them. You can use them in craft projects, as a filler in potting soil and to pad any packages you may need to mail. Depending on the material of the cover, you can repurpose it, compost it or throw it away.
There are many uses for a bean bag, and the only limit to what you can do with them is your imagination. You can use them for seating in a home theater room, a fun accent to your children's room, patio seating and so much more. They are amazingly comfortable and fairly easy to maintain.