List of Advantages for Hiring Experienced Electricians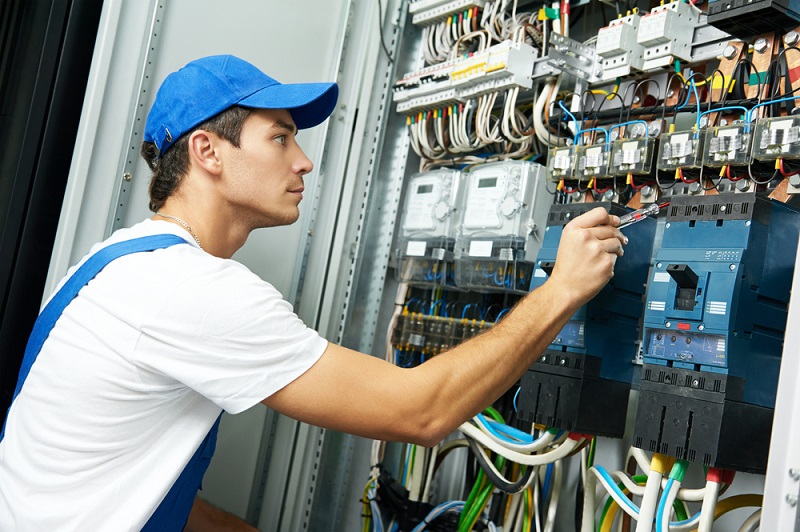 The whole world has now digitalized itself.  Whether photographs, movies, application forms for colleges, or job applications, everything is now digital. In fact, even shopping for groceries can be done online. These examples only show us how important electricity is for us in our day to day lives. Without electricity it becomes very difficult to function. The importance of electricity cannot be lost in our lives. Therefore, to make sure that we have the best electrical services in our house we should hire the top notch contractor. It is important we understand that hiring experienced electricians will only benefit us in all aspects.
Here is a list of advantages that we get by hiring experienced electricians:
Safety: With so many DIY videos out there people tend to try and fix their electrical problems themselves. We need to understand that this is not safe for us as well as for our family. It is best if we hire experienced electricians for such works as they are properly trained and have actually been doing these types of works for years. Also, the experienced electricians will know what safety measure and tools to use when doing the work. They not only have knowledge of the tools but are also trained to work with them. Therefore, it is always safe to hire experienced electricians.
Cost: People often think that hiring experienced electricians will result in increased costs. This is not true at all. Hiring experienced electricians will never lead to added costs as the work is done all at once. Whereas, when we go for DIY projects we end buying the wrong tools or buying materials which are not required. Also, we are never able to fix the problem permanently due to lack of knowledge and expertise on the electrical services. This always ends up in higher costs as the problem pertains. Hence, we ultimately have to give a call to the experienced electricians. Therefore, by calling the electrician at the first go we save a lot of money.
Time: When we try to solve the electrical problems in our house by ourselves we end up taking more time than usual to sort it out. This happens due to our lack of knowledge in the field. Hence, in such situations it is encouraged to hire an experienced electrician. The electrician is not only trained but also has the required knowledge that he has gained throughout his years of work. His experience comes in handy at such times. We keep on raking our brains trying to find out the solution to the electrical problem the experienced electricians, on the other hand solves it in just a matter of minutes. Hence, hiring an experienced electrician not only saves money but also saves our time by a large margin.
Quality Work: Hiring the experienced electrician will ensure quality work. The DIY projects on the other hand do not give us quality though they are done by us. This is because we are not authorized and trained to work in this field. Hence, it is best to leave the work for the experts and just sit and enjoy the benefit of the services. Also, the experienced electricians are licensed and are authorized by the government to perform such operations. Therefore, in case of any mishap we have got the legal front covered. Also, we get insurance of the products that have been repaired by the electrician.
The above listed advantages are just a few among the many benefits that we derive by hiring the experienced electricians. The advantages cannot be avoided and therefore, experienced electricians should only be hired for the electrical jobs.