How to Make Your Home Cozier
A soft and spacious bed, eye-pleasing color scheme, roomy and not bulky cabinets – that's what "cozy room" means. To make your place of relaxation ideal, you need to take into account the 5 basic rules that will help you in this.
Color range. Most often light pastel shades are chosen for the design of the bedroom, which contribute to relaxation and tranquility. Light air colors can make your rest even more pleasant, comfortable, and create a serene atmosphere in the room. However, if you want something unusual and more sensual – look at the saturated dark shades, especially when paired with an interesting texture. Not everyone will take such a step, but believe me, the result will be incredibly spectacular, elegant and truly cozy. The main thing is that when choosing the color scheme, choose the palette that will be comfortable for you.
Natural wood. Natural wood is a material, the presence of which will certainly add warmth and comfort to your bedroom. It does not matter what it will be: a whole wall, logs by the fireplace, pieces of furniture or some small accessories – in any case, a comfortable and domestic atmosphere will be created in the room.
Muted lighting. No matter how elegant and beautiful the chandelier in your bedroom is, without the help of additional light sources it can not create coziness. It is necessary to take care of soft dim lighting, and it should be volumetric and multilevel. This is achieved through ceiling spotlights, wall sconces, bedside lamps, as well as all kinds of decorative lighting.
In the bedroom we are looking for peace and quiet, so you do not need to clutter it with a large number of items, this applies to furniture as well as small details in the form of figurines, vases, photographs and other sweet things. Do not forget about the constant maintenance of order. Every morning, opening your eyes, you should look at the environment and the interior with pleasure.
One third of the life we spend in bed, so do not skimp on buying quality bed linen from linen or cotton. Then your sleep will be full, and the bedroom, thanks to these natural materials, will become even more gentle and pleasant. It is not necessary to choose something white. Nowadays, deep shades are in fashion, such as eggplant or amethyst, in addition, dark colors are more practical.
Flowers – this is one of the fastest, affordable and effective ways to add comfort to any room. It can be a freshly cut bouquet, an excellent specimen in a pot or even a few green leaves placed in a transparent vase. However, it is not necessary to place strongly smelling flowers, such as daffodils, lilies or hyacinths in the bedroom. Perfectly revive the interior of the orchid of chrysanthemum, hydrangeas, violets, roses, peonies.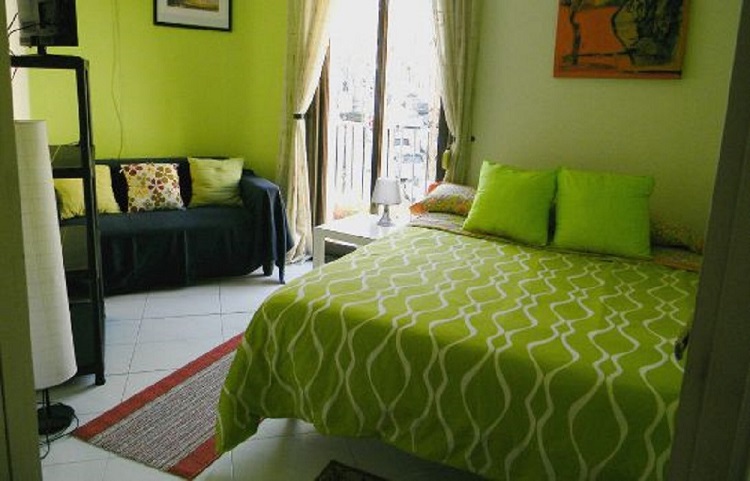 As you see, the tips are very simple, but thanks to them, you will make your room more comfortable!
About the author: If you would like to see really worthy posts, then you are welcome to professional pure essay service to check the posts written by one of the prominent writers Melisa Marzett.