All You Need To Know About Engineered Floorings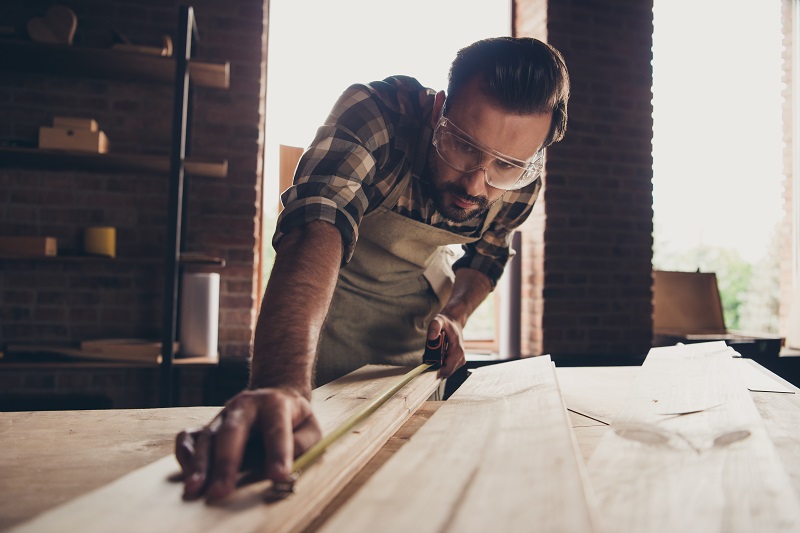 Are you one of those people who loves the way an engineered flooring looks, but are not sure about the process of installation, duration, and upkeep of an engineered floor? If that's the case, you have come across the right article as here you will get to know about all the pros and cons of installing wooden engineered flooring in your house.
Generally, engineered floorings are made of real wood, exactly the same as in the case of solid hardwood, the only difference between the two lies beneath the surface. Rather than using one solid plank of wood, manufacturers tend to use glue thin layers of wood by applying high pressure to set up these boards. This type of construction increase the dimensional stability of the structure and the multilayer construction also makes it less vulnerable to the effects of humidity and moisture.
If you are planning to remodel your house, you must consider the use of engineered flooring as it can be directly planted over the pre-existing floors. This will save the unnecessary expenditure on the demolition of old floor and will also reduce the mess, amount of dust emission and the work duration too.
If you are in search of a long-lasting material for the flooring of your new house and also want to carry on with the classic theme, you will surely like the wooden engineered flooring. This material is a perfect combination of a solid wooden beauty and the durability and reliability of a laminate that can go hand in hand with most design and style in many rooms.
Given Below Is The List Of Pros And Cons You Need To Consider Before Installing Engineered Flooring In Your House:
PROS
Resistance To Temperature Fluctuations And Moisture
Engineered flooring is a very practical and convincing alternative over solid wood flooring. Engineered wood flooring is capable of withstanding even severe moisture and temperature fluctuations. This makes it the perfect material to be installed in kitchens where the amount of steam and moisture varies significantly throughout the day. The wooden engineered flooring does not expand and contract to the extent as solid wood flooring which makes it more suitable for these environments.
Availability Of A Huge Variety Of Choices
There is an astonishing range of wooden engineered flooring available in the market today. Ranging from the antique looking theme to the most advanced and modern black or white floor, everything you can imagine of, is available in the market. Same goes with the pricing, there is truly some kind of engineered flooring that will suit your budget.
If you combine the color choices with your budget, you will still have a really broad style choice. You will also save a lot of time with engineered flooring as can be laid in a flash.
Amazing Looks  
Although, a few years back, it was very easy to pick up the differences between engineered flooring and solid wood flooring, the tables have turned now. Now it is a very difficult task to differentiate between the two, rather I would say that it is a struggle to say whether or not it is solid wood. This type of flooring will give you authentic and eye-pleasing looks.
Durability
If you go for the engineered wood flooring with a thick top layer lamella, you don't have to worry about the damage caused by sanding and refinishing. Such type of flooring is more durable than solid wood flooring.
CONS
Cost: The engineered flooring is still considerably more costly when compared to regular tile and carpet.
Core layers: the core layers must be of high quality but some manufacturer will try to cut cost by using fibre-board which will result in an inferior flooring product.